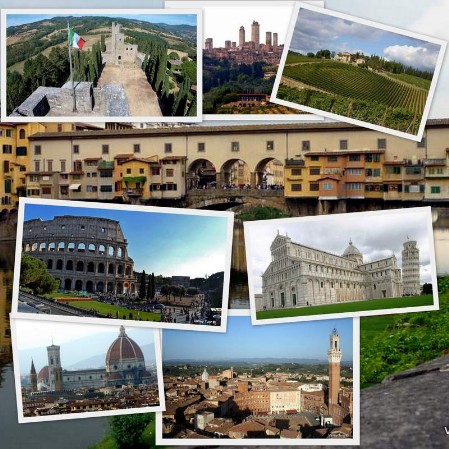 The prices showed here include attendant service and transport from the accommodation to the places mentioned above and return. The price doesn't include meals, tips and tickets for the attractions, which are optional and connected with the opening hours.
Itineraries are for a maximum of 14 people (prices reduce for 9-14 people).
The prices are for departures from accommodations inside the Casentino Valley.
In order to guarantee a good service and with respect for other costumers and operators, we kindly ask you to respect the established time and day of the departure. We request you to contact us within 24 hours before departure if you cannot take part in the chosen tour.
Valley Tour is not responsible for accidents caused by other people or happened to the participants for their carelessness. We also are not responsible for hour changes and closure of attractions not foreseen, lateness or service interruption due to traffic, bad weather, mechanical failure or other circumstances beyond our control.
Technical Management: CASENTINO VIAGGI, tel. +39 0575 594776, c.viaggi@inwind.it
Book 2 itineraries and you will have a 5% discount; with 3 itineraries, we grant you a 10% discount!!